Turkey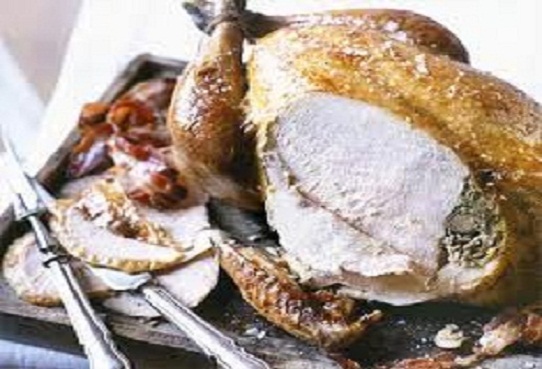 Our turkeys are reared in the heart of the Warwickshire countryside. Each bird is fed on a whole wheat grain based diet without the use of hormones or growth promoters.
They are given plenty of space to roam freely outside, reared to maturity, hand finished and "game hung" for up to 14 days.
The result is a highly flavoured, richly textured meat. Simply delicious!
Please click on the images below for weight/price options.